A Black Hole is the remnant of a collapsed star from which nothing in the universe, including light and all matter, can escape. The gravity near the Event Horizon of a black hole is so intense and strong that time actually slows to a near standstill in it. Dylan Hunt and the starship Andromeda Ascendant were trapped near the event horizon of a Black Hole and were frozen in time for 300 years. These phenomena are the opposite of a White Hole.
They are featured prominently in the Andromeda (TV series), and appear in several episodes. Black Holes, just like other celestial bodies such as Suns, Moons and Planets have Avatars. One of them, named Liandra, created a fantasy for Dylan Hunt in which she attempted to tell him that he was "killing her people," although it is not certain what she meant. According to Tyr Anasazi, there is a theory that black holes are connected to alternate realities.
Rommie: "Midian Breach. It's a prison cruiser. Drifting toward black hole 1167 Tachen."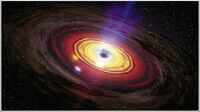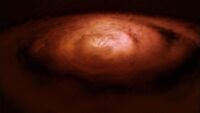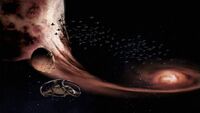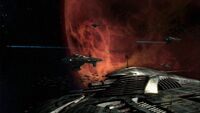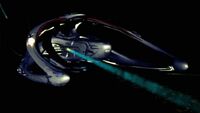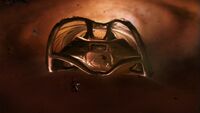 Community content is available under
CC-BY-SA
unless otherwise noted.